sttID Partner Newsletter September 2023
Neue Produkte
HF Industrie Long-Range Reader SIL-2400 / SIL-2400-MUX8
scemtec Transponder Technology is pleased to introduce the brand new Long Range RFID readers SIL-2400 / SIL-2400-MUX8.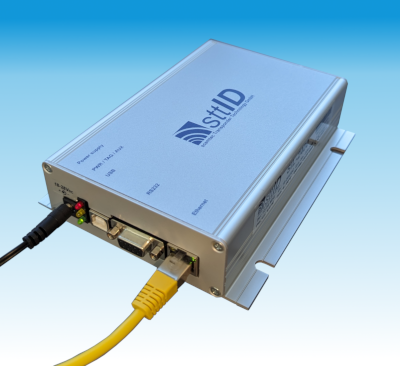 The SIL-2400 is the successor of the Long Range RFID reader SIL-2300 and replaces it completely.
Compared to the SIL-2300, the SIL-2400 offers an impressive 25% higher reading range and is 40mm shorter.
Unlike the SIL-2300, configuration and firmware updates can now be conveniently performed via the integrated website.
Configuration of the reader via SMAN is also possible.
The SIL-2400 is available immediately.
Features: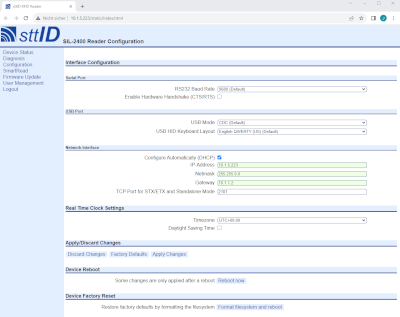 SIL-2400 with 1 antenna output or SIL-2400-MUX8 with 8 antenna outputs
2 digital inputs / 2 digital outputs
Reading range for ISO cards of up to 100 cm (depending on the antenna used)
Interfaces: Ethernet, USB, RS232
Dimensions: 185 mm x 131 mm x 38 mm (with connectors and mounting rails)
SWR measurement to check the antennas
Creation of an autonomous reading mode and firmware update via web interface possible
Simple and fast software integration of the read/write device is possible via the proven "SmartRead" function.
This allows an individual, stand-alone read mode for the reader to be set specifically for the application, such as data output via keyboard emulation or network. The settings can be made via SMan or via web browser.