sttID Newsletter December 2021
UHF Hand Held Reader SHT-9000
Designed for applications in industry, logistics and laundries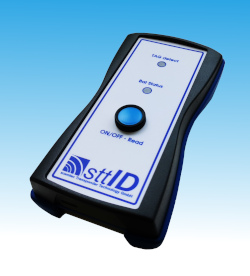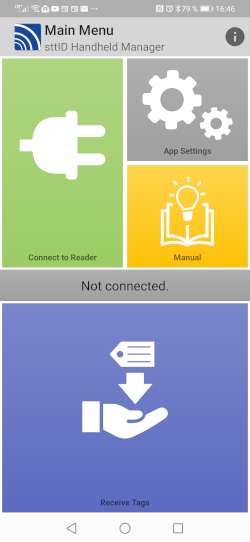 sttID, extends it's UHF reader program with a robust hand-held device for reading, capturing and storing UHF transponders.
The read EPC data is sent via Bluetooth or WiFi and send to a docking station, smart phone or tablet and can be displayed or processed there.
A demo app for Android smartphones or tablets is available for easy testing and setup. This receives the data from the handheld reader and displays it.
On request, sttID creates a customer-specific app according to customer specifications, which displays the data in the desired format, triggers actions or transfers the data to other applications or servers.
HF Midrange-Antenna SAT-A12/12-MR-P-13MHz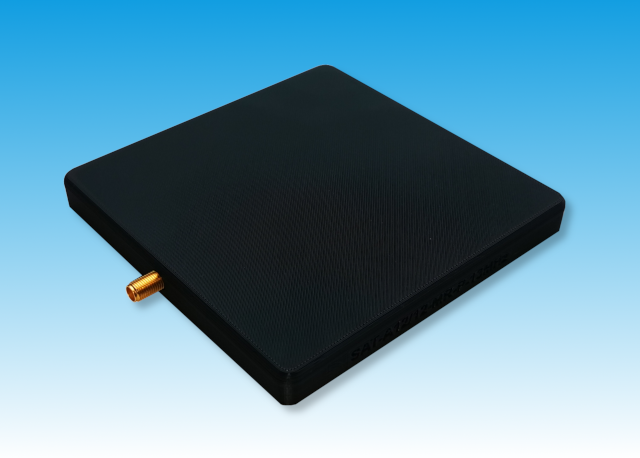 Compact, flat 12cm x12cm HF midrange antenna.
Ideal for applications with small tags and applications with little space for antenna mounting
The antenna can be operated with RFID readers with up to 1.5W output power. On bottomside are 4 holes for drilling through, so that the antenna can be easily attached from the front, e.g. on a wall.
scemAccess System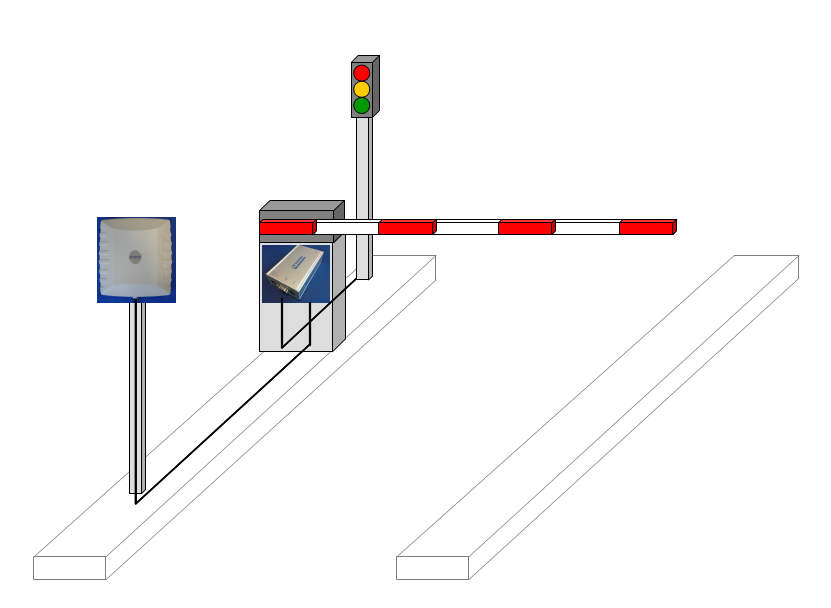 UHF access control
In order to optimize access for authorized cars and trucks to company premises or company parking lots, sttID provides an RFID-based system for barrier control.
To identify the vehicles, maintenance-free UHF labels or UHF credit cards are stuck behind the windshield of the vehicle or attached with a card holder. If a valid RFID label is recognized, the reader sends a signal to the barrier control, which then opens the barrier.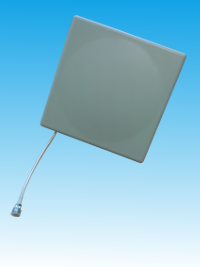 The scemAccess system consists of a UHF long-range reader and one or more UHF antennas as well as a management station for assigning and deleting authorizations. In extreme cases, up to 8 antennas can be connected to one long-range reader to monitor multiple lanes (entrances and exits).
The long-range reader is placed into the existing housing of the barrier system and connected to it. The antenna is aligned in such a way that it reliably identifies the RFID transponder attached to or in the vehicle (usually at a distance of 5 to 6 m in front of the barrier).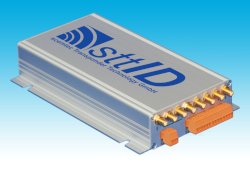 If an authorized vehicle is detected, the barrier opens immediately. The authorizations are managed on a management station (PC) with a connected desk reader using the "scemAccess" PC software. The following functions are available: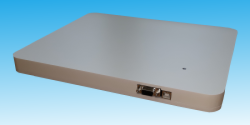 Upload / download of authorizations
Set permissions (days / times / ID numbers)
Activation / deactivation of group authorizations and transponder IDs
Adding / editing text (descriptions)
 New functions and changes at SimpleDemo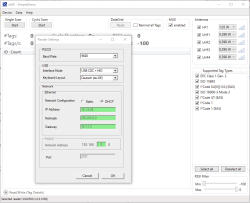 Firmware update for the current readers
Settings for interfaces and network
Full support of the SIM-2500 and SIM-2520
correction of minor bugs
An installation of SimpleDemo is not required. No additional drivers are required for Windows 10, as the reader is recognized as a virtual COM port.