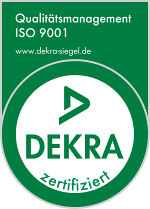 scemtec Transponder Technology GmbH
Wehrstr. 1
51645 Gummersbach
Phone: 02261 / 80407-0
Fax: 02261 / 80407-55
Internet: www.stt-rfid.com
E-Mail: info@stt-rfid.com
Executive Board: Dipl. Ing. Jürgen Kalbitzer
Comercial register: Amtsgericht Köln No: HRB 77464
VAT-ID.No.: DE812281712
Legal liability remark:
We hereby declare that we are not associated with any content which may be available on any sites to which links on this Homepage may lead. This declaration applies to all links on this Homepage which lead to other external Internet offers.
The contents have been carefully researched by scemtec Transponder Technology GmbH (sttID). Nevertheless, sttID does not assume any warranty regarding the validity, sufficiency or timeliness of the data. Any liability, in particular for potential damages or consequences, which occur due to the utilization of the offer, is expressly excluded. scemtec Transponder Technology GmbH is not responsible for the contents of websites, which are directly or indirectly referred to via link.
scemtec Transponder Technology GmbH reserves the right to update, change or endorse the presented information and data without proclamation. The Layout as well as texts and graphics of all pages of www.stt-rfid.com are subject to the copyright of scemtec Transponder Technology GmbH. Without prior written consent the utilization of Information or data in particular texts, text components or graphical material is not permitted.