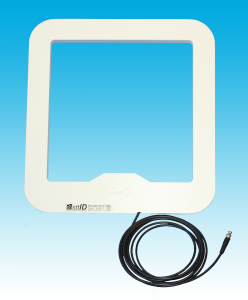 The new HF High Perfomance antenna portfolio from sttID scemtec Transponder Technology offers the best possible RFID detection of large open spaces or special areas.
Based on a PVC foam material the robust, versatile and powerful antennas meet particular industrial requirements and cover nearly all respective applications and locations, whether use in both large warehouses and also in small businesses.
The RFID HF antennas are according the 13,56 MHz standard and are suitable for the worldwide use. The antennas can be connetced to every reader with max 7,5 Watt output power. A trouble-free installation in combination with the sttID HF readers is ensured by adaption of the antenna to 50 Ohm input impedance The sttID HF Long Range Reader SIL-2125 achieves reading distances of up to 100 cm.
Beside the standard antennas sttID offers customer and application-specific RFID Antenna solutions.Please contact us.